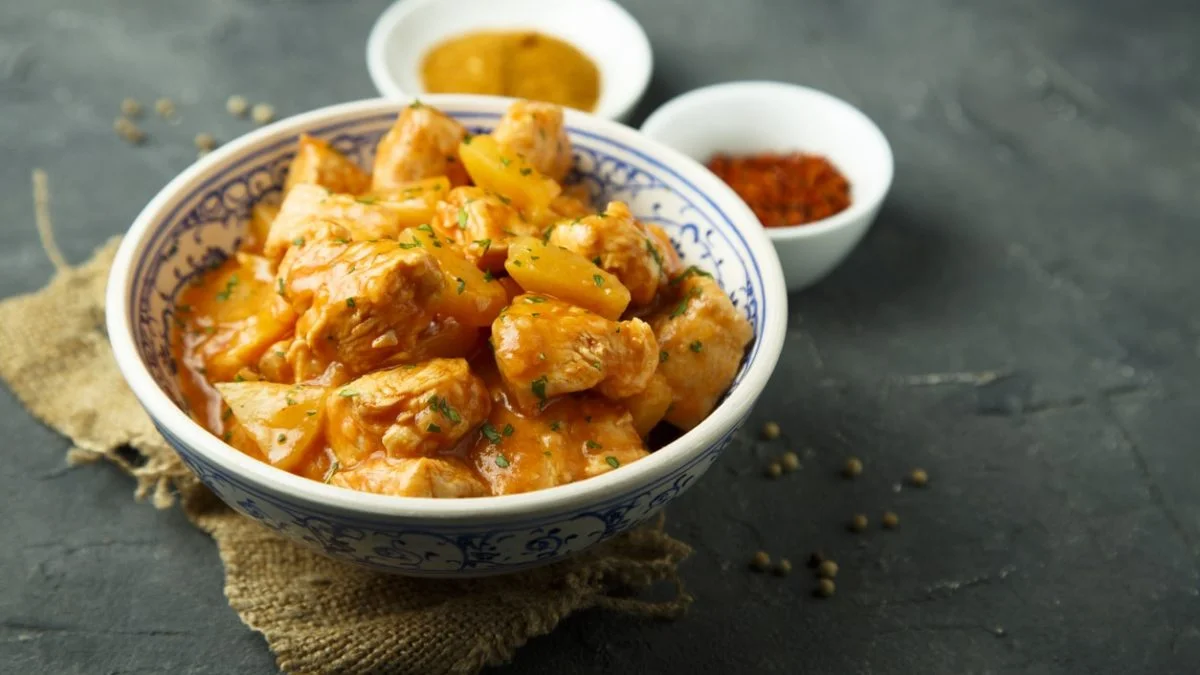 Chicken and dried Indonesian pineapple
Sweet and salty is a flavor combination that is often explosive on the taste buds. It's not about adding salt to your teas or sprinkling sugar on your soup. This is a combination of flavors that enhances dishes if it is well balanced. [1]
With the dried fruits of Lycheeland, let's concoct together an exotic and succulent dish that we will call: "Indonesian dried chicken and pineapple".
For this we will need:
500g diced chicken;

250g dried

pineapple chunks;

4 tablespoons of olive oil;

1 tablespoon of soy sauce;

3 tablespoons curry powder;

1 large onion;

6 cloves of garlic;

Salt pepper ;

Fresh coriander leaves.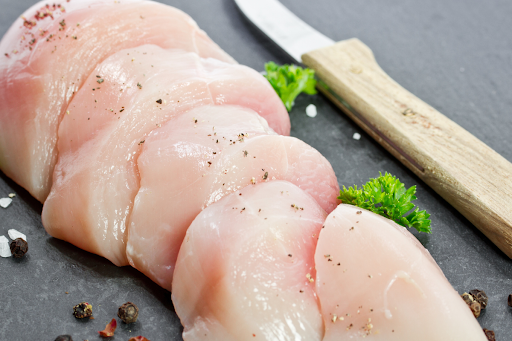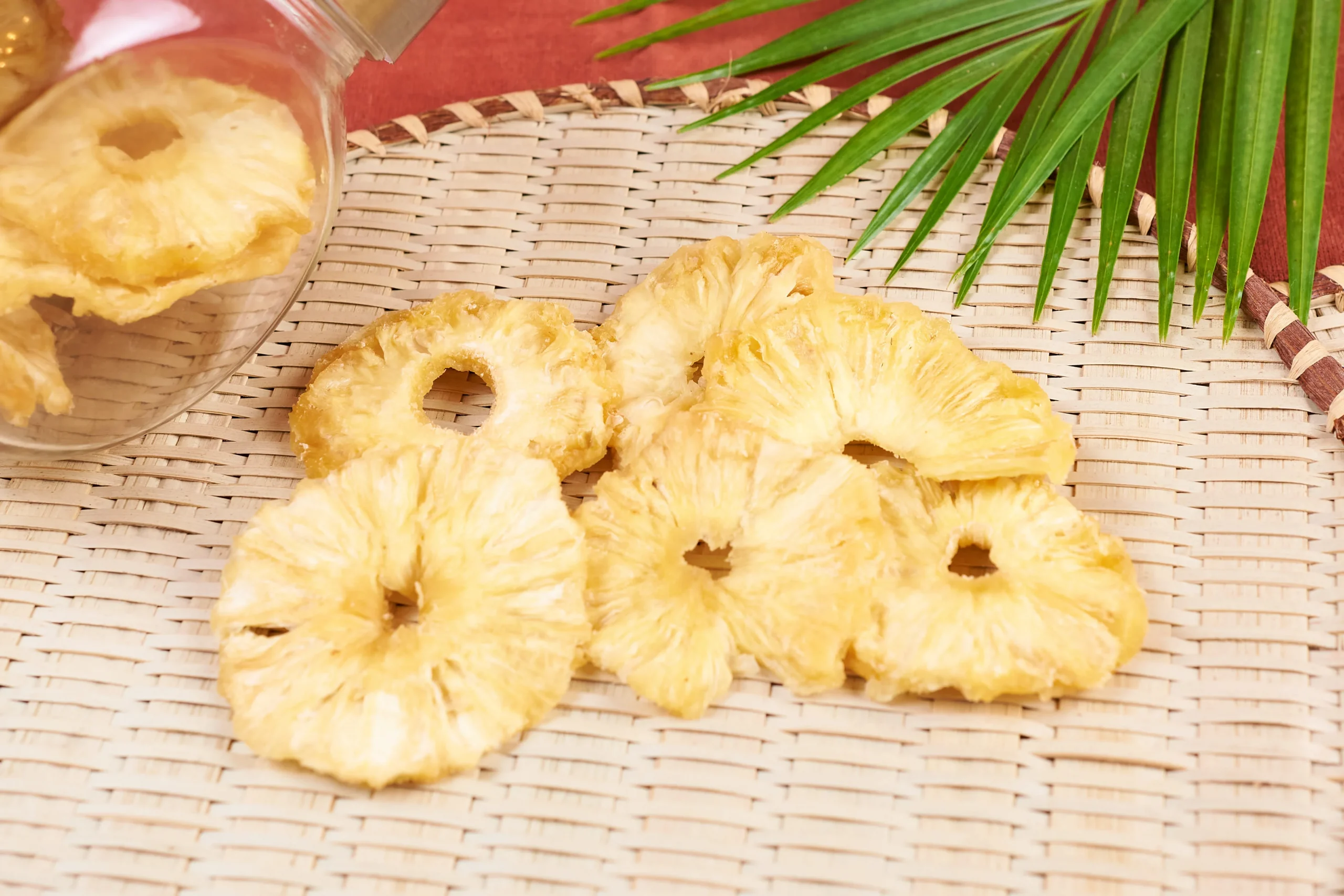 Peel the onion and the 6 cloves of garlic, then chop them finely;

Heat the oil in a frying pan, then brown the onion and garlic in it;

Add the chicken pieces, soy sauce before salting and peppering. Cook for 10 minutes over low heat;

Incorporate the

dried pineapples

by adding the curry powder and 3 to 4 tablespoons of water;

by adding the curry powder and 3 to 4 tablespoons of water;

Off the heat, garnish with fresh, chopped coriander leaves;

Serve your Indonesian Dried Chicken and Pineapple with white rice or basmati.
Lycheeland Dried Pineapple is 100% healthy, guaranteed to be free of preservatives, additives and added sugar. It is rich in antioxidants, has the property of improving blood flow and helps aid digestion. [2]
To get some, do not hesitate to contact us on our social networks or on our official website by clicking here.